Singles (Releasing July 1, 2022)
Releasing new albums is always exciting. But never more so than this year. Last year's Sugar Sweet was amazing, making several of the album of the year lists from Indie music websites around the world. I couldn't have been happier with the fan and commercial response. The only problem was how do you follow that up?
Well, step one is going back into the studio. The concept was to put together a collection of singles. With that in mind, I was going to dip back into some older material and re-imagine now with the extra pub and momentum provided by Sugar Sweet.
That plan quickly changed once I got back to work and new material started to flow. Singles will hit Spotify and Apple Music on July 1st. Pre release tracks can be heard here: https://www.reverbnation.com/adambloom/album/292755-singles
So let's talk about the music. This album represents a lot of different textures and song styles. It begins with a classic power-pop/post punk style tune titled "She's Alone." Had to channel my inner Londons (always there and part of my musical DNA) on this track. Heavy on floor tom and high-tuned snare. Brian St. Aubin added a little guitar help.
The second track goes quickly to a fusion of 80s and current pop with "Don't Tell Me That We're Not Through." One of my favorite on the album. 
The third track is the radio-friendly "That Girl Next Door."
Aw heck, this is boring. "She's Driving Me Insane" is a very cool track as well. Why not just go listen and tell me what you think of the tracks. We'll check back in on release day.
Adam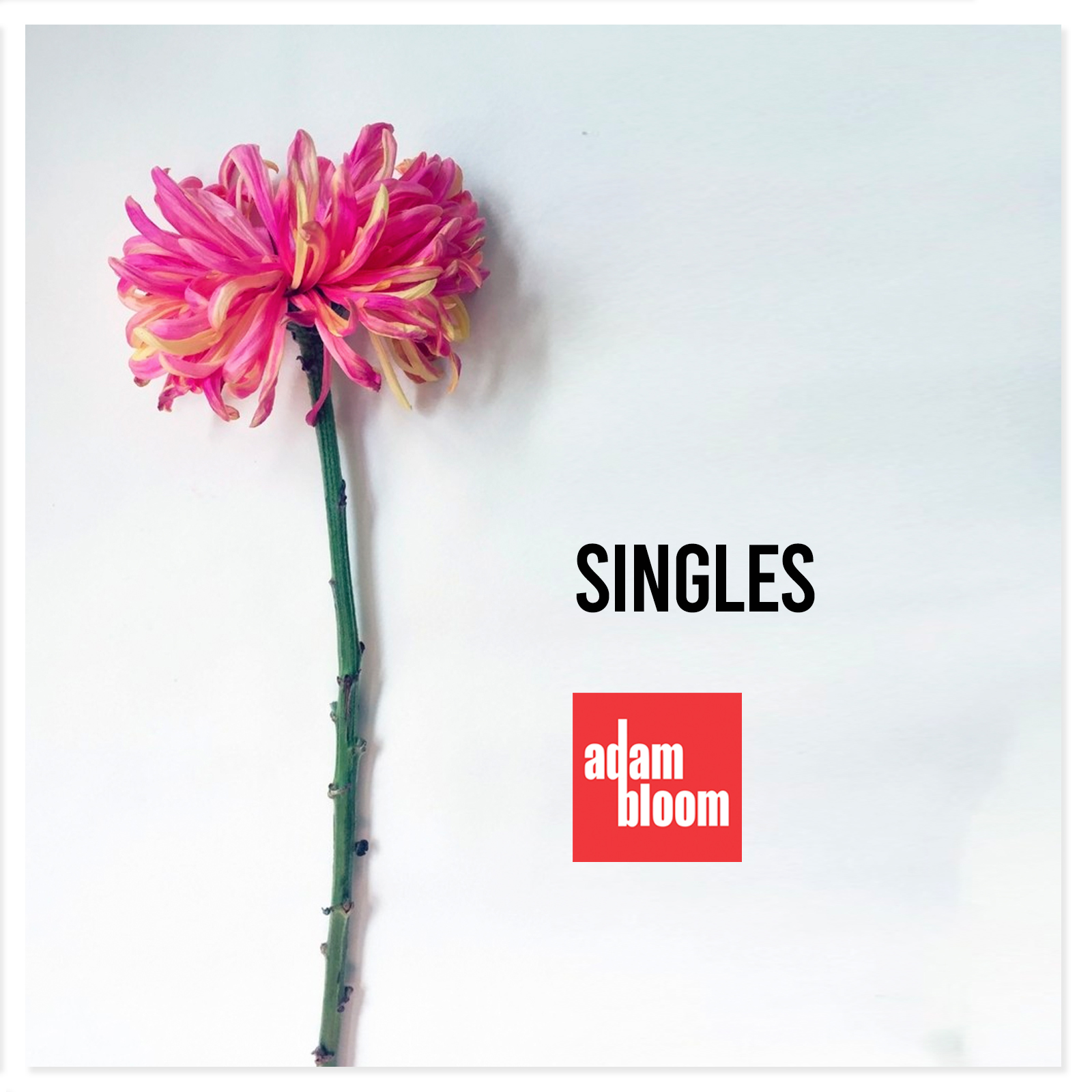 Love's Like Heaven
Newest single to drop Oct 1! Is it disco? Maybe.
The fourth solo studio (bedroom) release is about to drop on most online music distribution sites. The collection represents the most recent compositions, including "True," "Sugar Sweet" and "Everything Rolled Up in One."
The Live Band
Over the past few months, I have been working with a small group of core musicians to help me realize my next album and play live shows. They are all phenominal musicians and I want to personally thank them. So, let me introduce you to the group.
Brian St. Aubin
Brian is a tasteful guitarist who always seems to find the perfect sound for each song. His axe of choice is a Fender (Tele and Strat), but you'll also find some acoustic tracks or licks of his on the next album. You'll also hear his harmonies on a few tracks. In short, he's what the other students call a "righteous dude." (If you get that reference you're as old as I am).
He is a talented singer/songwriter. Listen to his compositions and recordings on soundcloud.
Bill Frank
Bill has been instrumental and a key part of my live performances for over a year now. He plays, well, a lot of instruments. I usually call on his bass skills. I swear he tells a story about being able to play along even after falling asleep during a show. And I almost believe him. He is always steady and dependable. 
He is also a talented and witty singer/songwriter. I'll post a link soon.
Dveed DeAngelis
One of the best bassists I've come across. He has spent years as a pro session player in New York and has toured with international acts. On this next release, his bass shines on both "Sweet Emily" and "She Doesn't Know." 
Rich Williams
I used to make a standard joke, when people ask what instrument I play on my recordings, of just saying "I don't percuss." And I don't. But I have gotten better at programming drums. But truth be told…I hate them. Rich is the only human drummer I've worked with in a long time. He is rock solid with a keen sense of letting the song shine. And while he doesn't actually play on the next album, don't believe for a second that I didn't do my best to take some of our live recordings and copy his patterns.
His arms must be tired. He also plays with Day Tripper (a super cool Beatles cover band I'd love to jam with),  BroadBand and Brenda and the Boys.
Sneak-Peaks
Okay, these aren't final. But I'm hoping to have a video for each track off next release. The videos below give you a preview of things to come.